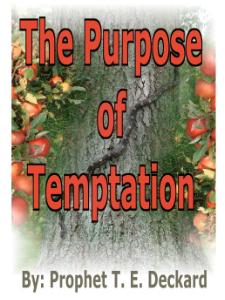 The

Purpose

of

Temptation

$45.00 Donation

Temptation is set here for a reason.
It is part of G-d's plan for each of our lives.
All things come through
the Father's hands.
Except the fact G-d wants to change your life.

Temptation is a design of G-d
Understand why you go through
what you go through.
LET THOSE THAT HATH AN EAR
HEAR
WHAT THE SPIRIT IS SAYING